.
xBEHEAD COLONIALISMx
This design is available as a digital jpg or a shirt. Click here to download a digital copy.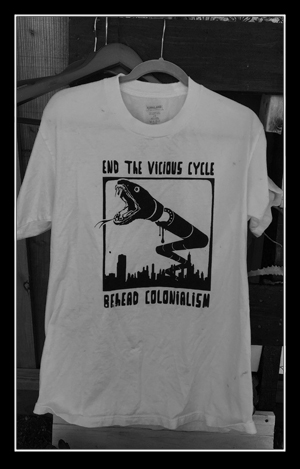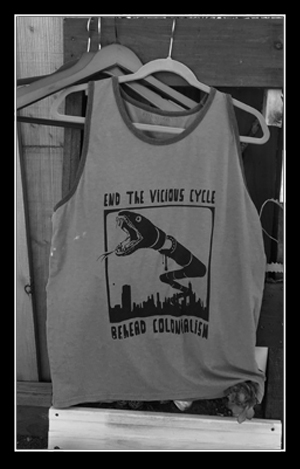 Shirts and patches are printed on upcycled fabic often times found in local thrift stores. We ask a minimum of $5 as a donation to cover shipping, more is always apreciated and goes to local radical inititives in Santa Cruz. Email us at verdantmiasma@gmail.com about which print your interested in and where to ship it to... or if you have any questions.